About Us
Our philosophy is to represent God in a fresh light. We reveal that through our brokenness God provides healing.
MAKING A DIFFERENCE
J-Intelligence Networks, Inc. (JINTEL) is a nonprofit organization that promotes a faith-based message of healing and emotional wellness. Our mission is to use faith-based and therapeutic tools to empower women in their emotional health and wellness process. These tools educate, connect, and transform into the abundant life that God provides. We provide educational programs that promote activities for self-expression, self-awareness, confidence building, inner strength, spiritual connection, emotional healing, and purposeful living.
There is a growing need for emotional support. According to a survey in 2016 by the American Psychology Association, 51% of Americans noted that they could have used more emotional support than they received. In 2020, due to the stress indicators produced by disruptions from the pandemic, the majority of adults (61%) say they could have used more emotional support than they received over the past 12 months. Without emotional support, one may feel alone, which can lead to a variety of health problems. The National Alliance on Mental Illness (NAMI) cites that some people find that religion and individual spirituality positively impact their physical and mental health. Even though spirituality and religion can provide positive support, NAMI states, some churches view mental illness as a moral failing for which prayer is the only treatment. When this limited view bombards people, they may feel alienated from their faith community when they need more emotional and mental support. JINTEL recognizes that prayer alone does not always mend the wounds from life's experiences. Instead, we emphasize the positive impact of spirituality with tools that promote self-care. We bridge the gap between faith-based and therapeutic resources by providing educational programs (A Healing Peace podcast, digital workbook, online courses, and workshops). Our programs build a community, provide emotional support, and generate a mindset shift toward empowerment and healing.
To fulfill our mission, we devised a three-step approach to help transform lives for living abundantly.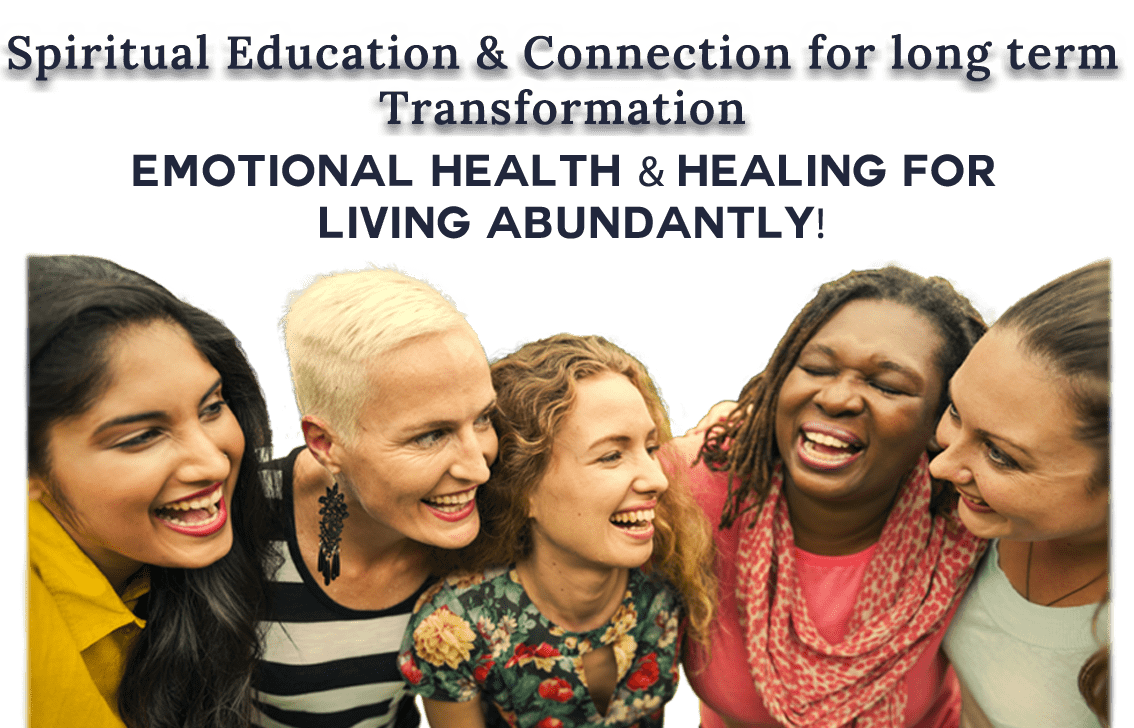 BUILDING COMMUNITY
Our programs cultivate safe communities for women connecting with women.
Dilemma
These past several years forced us to re-evaluate how we manage our emotional support and life's curve balls.
Benefits
Completing our programs will begin the journey to invest self while releasing the hurt and pain caused by life's stressors.
Review
"The content was insightful and practical and the exercises were interactive and fun."
OUR TEAM
Our core values include honesty, integrity, and community seasoned with humor and grace.
Kemir Baker
CEO/Founder
Passionate about seeing others heal from emotional and interpersonal hurt with the assistance of God. Recipient of Master of Theological Studies from Regent University, 2016.
Dee Ann Higgins
Chair of the Board
BA Psychology, Certified In Strategic Intervention Coaching and Think Differently Life Coach and Trainer, NLP Practitioner
Dr. Robert Tennant
Treasurer
PhD in Accounting. Committed to ensuring the highest level of ethical standards is maintained and the organization continually meets compliance with the 501(c)(3) standards.
DONATE TO SUPPORT
TOGETHER, WE CAN IMPACT OTHERS WHILE EXEMPLIFYING THE CARING NATURE OF GOD.
INDIVIDUALIZED RESOURCES
Our initiatives provide the following resources for our community: biblical tools, technology infrastructure systems, and media resources.
Community Development
As we build our community, we are always striving to secure and retain qualified Christian counselors, life coaches, and certified professionals.
Partnership Outreach
Our initiatives are incomplete without adequate partners. We strive to screen and retain relationships with nonprofit organizations to help build our community.
Discover Your Purpose: Interactive Faith-Based Online Workshop
Are you ready to impact others while aligning to your deepest self? Finding your purpose contributes to a happier and more fulfilled life. Researchers say that those who find their purpose live longer. Discovering your purpose occurs when you are proactive in determining your needs and values. Join us in our Interactive Faith-Based Online Workshop. We will explore our strengths, desires, and dreams to align with our deepest selves. Your alignment will clearly affect the people around you while revealing your hidden abilities. Our workshop provides a supportive and fun environment for self-discovery, inner strength, and mindset transformation.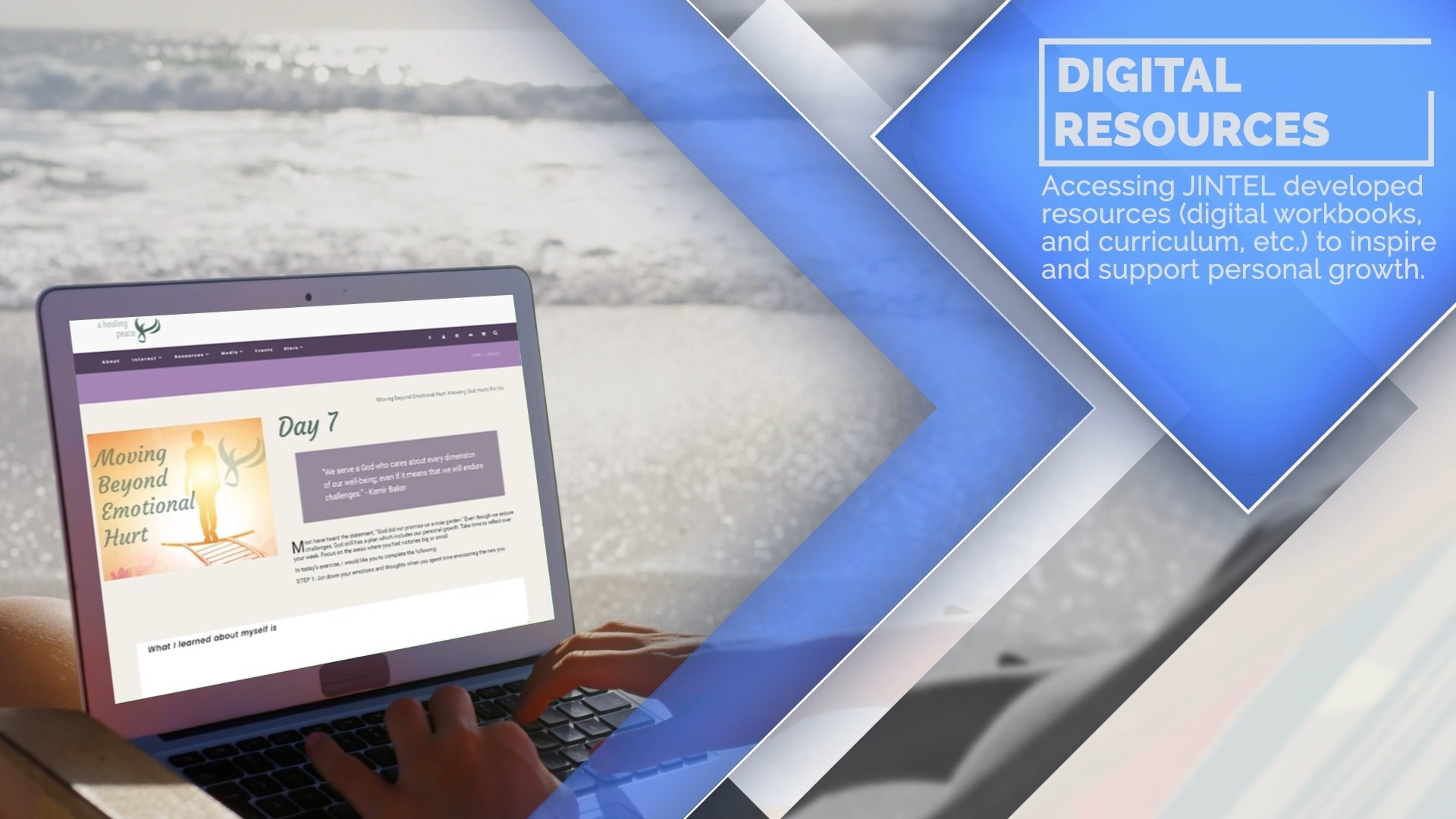 Moving Beyond Emotional Hurt: Online Course
Want to feel empowered for being you?! No longer want your emotions bombarding you due to emotional hurt? Sign-up for our free online course, Moving Beyond Emotional Hurt. Spend time learning what makes us human, while drawing closer to God.  Develop a game plan that will lift your spirit, and reduce the pressure of negative emotions on your body, mind, and spirit.
OUR COMMUNITY
WE PROVIDE SUPPORT FOR EMOTIONAL HEALING. THE FOLLOWING COMMUNITIES ADDRESS SPECIFIC DIMENSIONS OF THE HEALING JOURNEY.
Partners
We are seeking nonprofit partnerships! Please inform us of your incentives for collaboration.
CONTACT US
WE ARE ALWAYS READY FOR YOU. CONNECT WITH US. WE ALWAYS TRY OUR BEST TO HELP ENCOURAGE AND STRENGTHEN WOMEN.